Every Person Deserves Peace Of Mind
We are a team of dedicated professionals reaching the Alaskan community.
Damito Owen, LPC-S, Therapist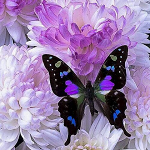 ---
As a clinician, one of my passions is to encourage the strengthening of healthy relationships. This could be healthy relationship with oneself, your loved ones, others in your community or even your finances. Sometimes the stressors of life can interfere with us experiencing life on our own terms. Whether you are struggling with anxiety, depression, relationship issues, work stress, financial stress, trauma, or addiction issues, together we can explore ways for you to reach your goals.
Clinically I have experience in treating a variety of mental health issues. I use an integrative person centered approach that draws strongly from CBT, ACT, and Narrative Therapy to support you on your healing journey. I am a trauma informed therapist trained in EMDR, and other evidenced based psychiatric treatment modalities.
Maria Poulsen, LMSW Therapist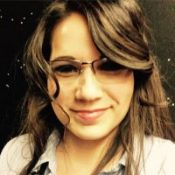 ---
As a clinician, I believe in the strength and resiliency of the human soul. My passion is helping you to own and understand the many stories that create your personal narrative. A life story is not simply one story with a beginning, middle and end. It is a collection—an anthology—and as such it has multiple beginnings, middles and endings. There is tremendous importance in owning and understanding your life's stories. Therapy is the process of developing a compassionate relationship with yourself through integration of these many stories. You can learn to look at life from a new perspective with hope, optimism and forgiveness.
I will use narrative therapy to work collaboratively with you to assist in weaving the different pieces of your story into a cohesive whole that is understandable and meaningful. I use cognitive behavioral therapy to address ways of thinking that may be keeping you stuck and to help you find new, life-affirming ways to address issues that arise. I also use insight-oriented therapy and person-centered therapy to meet you exactly where you are in your narrative. I am trained in trauma-informed care, and my professional experience includes extensive work with adolescents and adults experiencing depression, anxiety, interpersonal struggles and behavioral challenges, as well as those in acute crisis situations.

Dr. Sherri Scott, LPA, LPC-S, MAGL, DCS, Therapist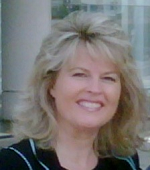 ---
Clinician, Dr. Sherri Scott is a Licensed Psychological Associate, Licensed Professional Counselor Supervisor, Licensed and Ordained Minister and has 24 years experience providing behavioral health services. She has worked as a Clinical Therapist, Clinical Supervisor and Educator in psychiatric residential treatment, university and community outpatient settings.
Since 1992, she honed her specialization in child, adolescent and family therapy. Dr. Scott's area of expertise is providing therapy for trauma recovery, acute life crises and mood disorders (such as depression and anxiety).
Since 2002, she has worked internationally to develop leaders and provide humanitarian outreach for some of the most acutely suffering, mentally ill and impoverished peoples throughout South America, Africa and the Middle East (serving over 60,000 people to date).
Since 2006, she attained advanced degrees (Master of Arts in Global Leadership and Doctorate of Intercultural Studies/Leadership Development). She is passionate to facilitate wellness and help others successfully achieve their desired life goals.
Monique Andrews, MS, CDCII Therapist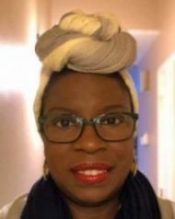 ---
As a clinician, having an eclectic counselling style, gives my clients maximum opportunities to receive treatment focused on and addressing their specific needs. I am patient with a good sense of humor. I am a excellent listener, seeking to understand fully what my clients are sharing. With more than 18+ years' experience as an addictions counselor, and provided services to clients experiencing a wide range of issues such as depression, PTSD, anxiety, sexual assault, domestic violence, and other mental health concerns, I know change is possible. My greatest reward as a therapist is when I assist and equip clients to walk through their journey of healing by providing them the necessary support to thrive!
I am current member of the US military; I have extensive knowledge of military and veteran issues. I have experience working with perpetrators and victims of violent crimes. I am a suicide prevention specialist, a credentialed victim advocate, and an educator.

Amanda Speer, MS Therapist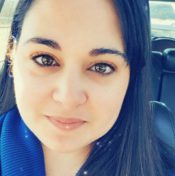 ---
As a clinician, I have an eclectic style that is tailored to the clients individual needs. I am able to see clients ages 3 and older and I have worked with various populations such as forensics, adolescents, military, veterans, adults, family therapy, and couples. My goal is to establish a safe environment for the client(s) to explore their relationships and find the path towards emotional, mental, physical, and spiritual healing.
As an Air Force Veteran, I have extensive knowledge of military and veteran concerns. I have had the unique experience of serving our forensic population while interning at the Dept. of Corrections.
I am here to establish a trusting and helping relationship with each client.
Kam Altaffer, LCSW Therapist
---
As a clinician, my goal is to help clients find their best life. I would like to develop a collaborative space where life, relationship, employment, social, and interpersonal issues can be discussed, addressed and improved. Life can be a challenge and everyone can benefit from extra support. Together we can work toward building the life you deserve.
I am a recovery oriented, client centered, strengths based clinician with over 15 years of mental health and substance use recovery experience in Alaska. I am trained in a number of evidenced based practices that include but are not limited to cognitive behavior techniques (CBT), dialectical behavioral therapy (DBT), motivational interviewing (MI), narrative therapy with a trauma focus. I am flexible in my use of techniques and will work with you to meet your goals.
Gina Wall, LPC Therapist
---
As a clinician, I believe we each bring a unique purpose into this world. My mission to help others realize their purpose, to live their best lives, and to find peace and joy in the journey.
With 15 years of counseling experience, I specialize in using both cognitive-behavioral and solution-focused approaches to help teens and their families navigate the choppy waters of adolescence. Moving from childhood to adulthood can be treacherous and anxiety provoking, but the journey is precious and should be handled with care. I am here to provide a safe and supportive space to help each individual find their unique purpose that will aid in personal growth and maturation.
I am graduate of the University of Alaska Anchorage and I have worked as a High School Counselor with the Anchorage School District for the past twelve years. Prior to my work with ASD, I worked with women and their families in residential and outpatient substance abuse treatment programs.
Life can be complicated and no one should go it alone. I look forward to hearing from you.

Horace Thompson Ordained Minister and Life Coach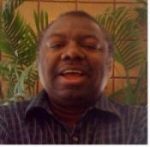 ---
Mr. Thompson provides empathetic support as he walks alongside you helping you to achieve your goals. He is passionate about providing direction to support you in making the meaningful and significant changes necessary to achieve a fulfilling and successful life. He uses narrative and inspired visualization to help you discover your true potential and purpose in life, empowering you to be spiritual, loving, joyful, compassionate, peaceful, successful and truly contented. He has provided support to individuals who were experiencing loss, grief, depression, anxiety, worry and emotional pain. He brings light and clarity to your struggles through personal encouragement, self-improvement, self-discovery, and self-development.
He encourages a life perspective that can become an integral part of your world view, your relationships, and your professional successes. If you are looking to maximize your potential, to overcome life obstacles, realize your vision and achieve your goals, have deeply fulfilling relationships, learning and growing on your life path, he would love to help you on this part of your life journey.
Mr. Thompson's career as an Executive Management in a Fortune 100 company allows him to have insight into how to further achieve your professional goals. If you are looking to move to the next level in your career he can provide you with valuable supportive insights in getting there.

Phoebe Proudfoot, LCSW Therapist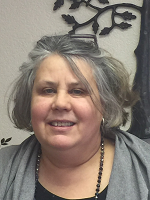 ---
Initially, my path to be a Licensed Clinical Social Worker (LCSW) started in my mid-twenties working with high risk lower income families and individuals struggling with addiction. Over time, I become increasingly interested in developing the skills training to effectively help individuals impacted by trauma.
Recognizing that our narrative history is held within our conscious, subconscious and within our bodies my work currently focuses on working with experiential modalities, including role playing, guided imagery and art therapeutic activities. I am trained in Eye Movement Desensitization and Reprocessing (EMDR), Emotional Feeling Therapy (EFT) and Sensorimotor Psychotherapy which are all researched based therapeutic models that are focused on helping individuals to heal core emotional wounds.
Noni Rathbun, BS Accountant/Financial Specialist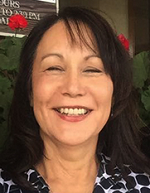 ---
Noni has a passion for helping individuals and small businesses organize and implement their accounting principles. She has over 20 years experience helping individuals and company's maintain a clear financial path. She continues on top of her field by attending both local and national educational opportunities.