Every Person Deserves Peace Of Mind
We are a team of dedicated professionals reaching the Alaskan community.
Damito Owen, LPC-S, Clinician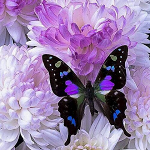 ---
One of my passions is to encourage the strengthening of healthy relationships. This could be healthy relationship with oneself, your loved ones, others in your community or even your finances. Sometimes the stressors of life can interfere with us experiencing life on our own terms. Whether you are struggling with anxiety, depression, relationship issues, work stress, financial stress, trauma, or addiction issues, together we can explore ways for you to reach your goals.
Clinically I have experience in treating a variety of mental health issues. I use an integrative person centered approach that draws strongly from CBT, ACT, and Narrative Therapy to support you on your healing journey. I am a trauma informed therapist trained in EMDR, and other evidenced based psychiatric treatment modalities.
Michelle Williams, MCM, CDCII, NCACII - Certified Addiction Professional
---
Michelle Williams is a certified addiction professional, my experience expands 20+ years in the field as a counselor, case manager and family mediator. I utilize cognitive behavioral therapy, trauma informed care, biblical and life coaching with the specific emphasis in addiction related issues; providing private alcohol and drug counseling to Professionals in the fields of medicine, mental health and public safety.
I have worked in a number of therapeutic milieus and possess experience in assessing the care, safety and capacity of vulnerable adults. I am a member of the Anchorage Police Crisis Intervention Team and provide representation to federal employees in the alternative dispute resolution conferences and/or consultation.
I hold a Bachelor of Science in Human Services with a Minor in Business and a Masters of Christian Ministry; I am a certified Family Mediator and Chemical Dependency Counselor II and Nationally Certified Addiction Professional II.
You will experience counseling in addiction related issues providing extensive knowledge of substance use and dependence and co-occurring issues such as depression, anxiety or other dual issues associated with substance use. I will support you in utilizing your strengths empowering you to make healthy and courageous life choices. My goal is to help you obtain coping skills to abstain from the use of substances. And if you believe that you need a faith based counseling approach you will be empowered to utilize biblical based solutions.

Phoebe Proudfoot, LCSW Clinician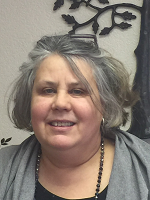 ---
Initially, my path to be a Licensed Clinical Social Worker (LCSW) started in my mid-twenties working with high risk lower income families and individuals struggling with addiction. Over time, I become increasingly interested in developing the skills training to effectively help individuals impacted by trauma. Recognizing that our narrative history is held within our conscious, subconscious and within our bodies my work currently focuses on working with experiential modalities, including role playing, guided imagery and art therapeutic activities. I am trained in Eye Movement Desensitization and Reprocessing (EMDR), Emotional Feeling Therapy (EFT) and Sensorimotor Psychotherapy which are all researched based therapeutic models that are focused on helping individuals to heal core emotional wounds.
Dr. Sherri Scott, LPA, LPC-S, MAGL, DCS, Clinician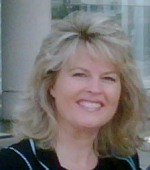 ---
Dr. Sherri Scott is a Licensed Psychological Associate, Licensed Professional Counselor Supervisor, Licensed and Ordained Minister and has 24 years experience providing behavioral health services. She has worked as a Clinical Therapist, Clinical Supervisor and Educator in psychiatric residential treatment, university and community outpatient settings.
Since 1992, she honed her specialization in child, adolescent and family therapy. Dr. Scott's area of expertise is providing therapy for trauma recovery, acute life crises and mood disorders (such as depression and anxiety).
Since 2002, she has worked internationally to develop leaders and provide humanitarian outreach for some of the most acutely suffering, mentally ill and impoverished peoples throughout South America, Africa and the Middle East (serving over 60,000 people to date).
Since 2006, she attained advanced degrees (Master of Arts in Global Leadership and Doctorate of Intercultural Studies/Leadership Development). She is passionate to facilitate wellness and help others successfully achieve their desired life goals.
Noni Rathbun, BS Accountant/Financial Specialist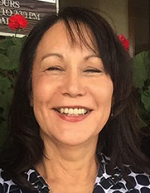 ---
Noni has a passion for helping individuals and small businesses organize and implement their accounting principles. She has over 20 years experience helping individuals and company's maintain a clear financial path. She continues on top of her field by attending both local and national educational opportunities.
Mari Cannon, MLS, MBA Business Coach
---
Mari has a multidimensional background that allows her to provide insight and clarity. She has worked for Fortune 500 companies in the banking, legal and health industries.